Posted by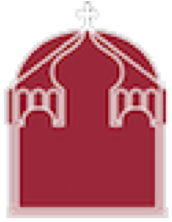 Patriarch Athenagoras Orthodox Institute
2311 Hearst Avenue
Berkeley, CA 94709
Phone: (510) 649-3450
Email: PaoiSearch@gmail.com
Web: orthodoxinstitute.org
Posted: 11.15.2019
Director, Patriarch Athenagoras Orthodox Institute
Berkeley, CA
The Patriarch Athenagoras Orthodox Institute (PAOI) is an affiliate of the Graduate Theological Union (GTU), an ecumenical and interreligious consortium of seminaries and academic centers in Berkeley, CA. Our mission is to educate, communicate, promote and sustain the traditions, values, teachings and culture of Orthodox Christianity.
The PAOI offers a Master of Arts in Orthodox Christian Studies, hosts academic lectures and symposia, sponsors the Orthodox Christian Fellowship at the University of California at Berkeley, and provides educational programs to the faithful of the Bay Area. The Institute is an inter-Orthodox endeavor, representing the diversity of Orthodoxy in America: Albanian, Antiochian, Bulgarian, Carpatho-Russian, Greek, OCA, Romanian, Serbian and Ukranian.
The PAOI Director will be responsible for establishing a long-term growth strategy in support of our mission. The Director will lead fundraising efforts and manage the general administration of the PAOI. The Director will foster strong partnerships with GTU faculty and leadership intended to drive program expansion.
Essential Job Functions
Create and execute long-term growth strategies that support our mission
Develop and lead fundraising campaigns and events to meet board approved budgeted goals
Manage day to day operations of PAOI
Partner with GTU leadership to support growth in student base and have responsibility for compliance on any administrative items, as necessary
Develop academic programs that support PAOI mission
Coordinate Orthodox campus ministry programs and explore opportunities to expand presence
Design programs and materials that support Orthodox ministries and market these toward a source of sustainable revenue
Present to Board of Trustees at quarterly scheduled meetings and effectively communicate regularly to the Board's Executive Committee
Skills and Competencies
Essential:
Self-motivated and action oriented; ability to work independently
Excellent written and verbal communication skills
Strong social skills; ability to develop effective relationships and partnerships
Solution driven; use creative and innovative approaches to solve problems
Minimum of 5 years in a leadership role
Knowledge of Orthodox church doctrines and traditions
Ability to work between Orthodox churches
Desired:
Advanced degree and ability to teach graduate courses in Orthodox Studies
Demonstrated experience working in academic setting
Demonstrates confidence, credibility and good judgement
Passionate and sense of urgency for execution
To Apply
To apply, submit your resume and cover letter to the PAOI Search Committee at PaoiSearch@gmail.com.