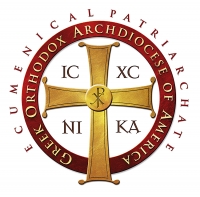 Greek Orthodox Archdiocese of America
8 East 79th Street
New York, NY
Posted: 07.08.2019
Legal Counsel
Greek Orthodox Archdiocese of America
Job Description:
The Archdiocese seeks an attorney with a minimum of 5 years of general corporate legal experience, either as in-house counsel or in private practice. Must be a graduate of an ABA accredited law school, and a member, in good standing, of a state bar, preferably New York. Excellent written and verbal communication skills required. Compliance background and experience with HR matters strongly preferred. Experience with religious and/or not for profit corporations helpful, but not required. Full time preferred.
Responsibilities include, but are not limited to:
drafting and reviewing contracts with vendors and consultants;
drafting and implementing compliance policies and procedures;
advising on legal issues involving youth protection;
providing day to day risk management counsel;
advising on regulatory compliance matters;
advising on employment related matters;
assisting corporate Secretary with governance matters;
assisting Administration Committee with amendments to and interpretation of Archdiocesan Regulations;
assisting the Archdiocese's insurance broker with coordination of insurance claims;
providing guidance on the Archdiocese's dispute resolution procedures
In addition, the individual may be asked to assist with various legal issues involving Archdiocesan ministries, institutions and/or parishes. He/she will be responsible for coordination with the Archdiocesan Council Legal Committee and Legal Counsel of each Metropolis, as well as for oversight of outside counsel. This position reports directly to the Archbishop and/or his designee(s) and the Board of Trustees.
Location: 8-10 East 79th Street, New York, NY
Salary: $200,000+, depending on experience, plus benefits
To Apply
To apply, email a resume and cover letter to walshcb@aetna.com before October 1, 2019.