Posted by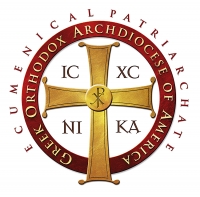 Greek Orthodox Archdiocese of America
8 East 79th Street
New York, NY
Posted: 08.03.2019
Director, Department of Greek Education
New York, NY
Job Description
About the Archdiocese
The Greek Orthodox Archdiocese of America is a religious not-for-profit organization. "The mission of the Archdiocese is to proclaim the Gospel of Christ, to teach and spread the Orthodox Christian Faith, to energize, cultivate, and guide the life of the Church in the United States of America according to the Orthodox Christian Faith and Tradition.".
Summary
The Archdiocese seeks a professional educator, with a minimum of 5 years of experience, to serve as director of its Modern Greek language program. Must have a Masters degree in education, language studies or a related field, or the international equivalent. Excellent written and verbal communication skills in both Greek and English required. Strong technology skills also required. Familiarity with on-line, interactive language teaching tools strongly preferred. Experience with teaching in Greek language day or afternoon schools preferred. Some travel required.
Responsibilities
Responsibilities include, but are not limited to:
developing state of the art programs and materials (including the use of technology-based tools) for the effective teaching of the Greek language to non-Greek speakers, as well as to students who speak Greek in the home;
developing Greek education programs for adult language learners, as well as for preK-12 students;
assisting parochial day and afternoon schools with the implementation of quality Greek education programs, suitable to different geographies and constituencies in the U.S.;
providing training materials, seminars, workshops and other assistance to Greek language teachers, as well as to parents of students;
promoting Orthodox values and "Hellenism", as well as Greek heritage and culture, as integral parts of the language program;
supervising one or more staff members.
Compensation
$90,000, plus benefits, depending on experience.
To Apply
To apply for this position, send a resume and cover letter to chancellor@goarch.org