Posted by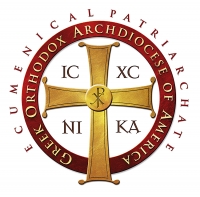 Greek Orthodox Archdiocese of America
8 East 79th Street
New York, NY
Posted: 04.07.2021
Compensation Specialist
The Organization
The Greek Orthodox Archdiocese of America is a religious not-for-profit organization. "The mission of the Archdiocese is to proclaim the Gospel of Christ, to teach and spread the Orthodox Christian Faith, to energize, cultivate, and guide the life of the Church in the United States of America according to the Orthodox Christian Faith and Tradition". There are 9 "dioceses" with employees who are residents in multiple states.
Position Summary
The Greek Orthodox Archdiocese of America is seeking a part-time Compensation Specialist with significant payroll experience. The expected hours per month are 65-80. This position could grow in the future and include other tasks of compensation and benefits to meet the needs of the organization.
Compensation is a shared service function for approximately 125+ employees across multiple states. Effective payroll administration and its related complexity is essential to the overall health of the compensation and benefits function.
Areas of Responsibilities
Payroll Administration (60% of time)
Ensure efficient and accurate payroll administration:
Execution of a semi-monthly payroll
Lead /assist multiple end-of-year tasks to produce correct W2s, 1099s, tax records and reports
Maintenance and Reporting (40% of time)
Update the payroll platform regularly
Maintain payroll tax records, employee records
Manage all employee paid time off (PTO) and overtime; provide reports as needed
Other Comments
Travel is not required for this position
Qualifications
Bachelor's degree required (human resources or organizational development major is a plus)
5+ years of payroll experience
2+ years of experience in a multi-state employer environment
Full understanding and proven capability to comply with federal and multiple state labor employment tax laws.
Greek language skill is a plus.
Attributes and Skill Sets
Excellent organizational skills
Consistent attention to detail
Demonstrate professionalism:

Possess appropriate confidentiality decision making with data, information and people
Work effectively up, down and across the organization
Solid verbal and written skills

Proven customer service skills
Ability to work independently and in teams to produce quality work.
Compensation and Benefits
The Greek Archdiocese of America offers leave packages that are competitive and increase with tenure and position. In addition, this position is eligible to contribute to the pension plan and 403b retirement plan.
Compensation is commensurate with experience.
To Apply
To apply for this position, send a resume and cover letter to frsoterios@goarch.org